In 1996 the artist and university lecturer Prof. Ivo Deković and his wife Maja founded the experimental underwater project Sub-Art in Ražanj / Croatia.. In cooperation with the Aachen University of Applied Sciences for Design in Germany they brought to life a creative platform for artists from around the world.
On this foundation daughter Iva Deković developed the idea of f Sub-Art Yoga - the connection of different Yoga techniques, meditation and art.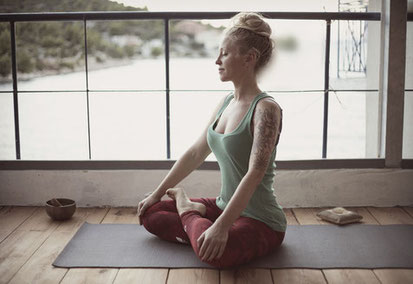 Iva Deković
Choreographer, Dance & Yoga Instructor, Creator of Beatz & Yoga
Yoga having an esoteric vibe only is a total cliché. As some forms of Yoga focus on meditative aspects and the concentration of the mind, others emphasize physical practice and breathing. Thus Yoga is more of a companion through everyday life.
With Sub-Art Yoga I realised a dream of mine and I am happy to share it with you!
It is a vacation for the body, the mind and the soul, as much as you like it to be...
"As I began to love myself I found that anguish and emotional suffering are only warning signs that I was living against my own truth. Today, I know, this is "Authenticity"
Charlie Chaplin
Željka Lušić
Facility Management, Sub-Art Vibes Generator
Victoria Dressel
Personal Trainer, Yoga Instructor, Ashtanga, Vinyasa
 I completed my training at the "International Sivananda Yoga Institute" which influenced my own style of Yoga.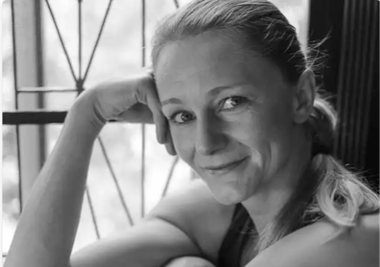 Radka Exnar
Hormone Yoga, Vinyasa, Hatha, Yin and Barre
Radka is a certified Yoga teacher by Yoga Alliance and certified Hormone-Yoga Therapist by Dinah Rodrigues. She teaches in English.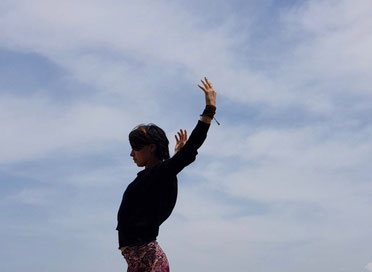 Elena Kolbasina
Yoga Instructor, Personal Trainer
Elena has more than 10 years of experience in yoga. She teaches yoga since five years in German and English language.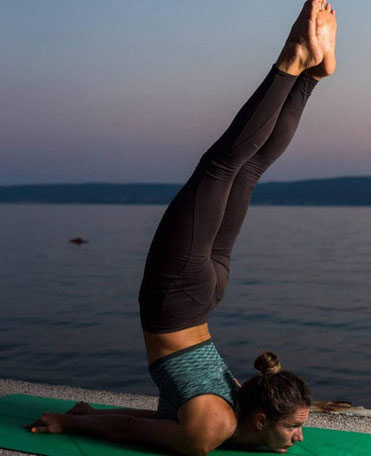 Katarina Pelivan
Kinesiologist, Windsurf Instructor, Yoga Instructor, Ashtanga, Hatha, Vinyasa
 Kate is teaching a combination of Ashtanga techniques, Vinyasa and Hatha Yoga. She is the current windsurf-champion of Croatia.
Sanja Erak
PE Teacher, Yoga, Pilates, Wellness Therapist & Body Worker, Heilenergetik
 For over 20 years I accompany customers with great joy and dedication, and help them to feel comfortable in their bodies. 
Claudia Triebe   
Vinyasa, Budokon, Aerial and Yin Yoga
With my yoga pratice I want to synchronize contrasts in the flow of the movement.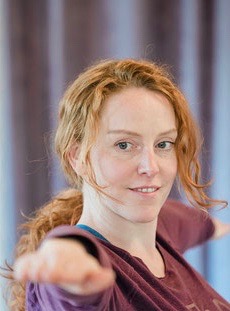 Alexandra Rigano
Hatha Yoga, Personality Development, Reiki Therapy
Alexandra is certified Yoga instructor (Yoga Alliance - RYT) and was educated in Khajuraho / India.
Joya Yasemin Saat
Iyengar, Hatha and Bhakti Yoga, Hip Hop, Contemporary, Liquid Fusion
My focus is on elements of classic Iyengar Yoga as well as Hatha and Bhakti Yoga.